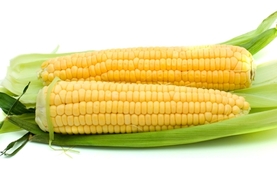 We would like to thank everyone who came out to the Fairborn Sweet Corn Festival! We had a very successful year and we are looking forward to planning for next year's festival.

Thank you to our vendors! We hope you had a successful year and hope to see you again next year!

Thank you to our many volunteers who helped plan, setup and worked the festival! Without you we would not be able to able to have the festival.

Thank you again for visiting our festival and we will see you next year!
​
37th Annual Fairborn Sweet Corn Festival
Saturday, August 18th, 2019
11 a.m.-7 p.m.
Sunday, August 19th, 2018
11 a.m.-6 p.m.
The Annual Fairborn Sweet Corn Festival will be held at Community Park, 691 E. Dayton-Yellow Springs Road, Fairborn, Ohio.
This is a family-oriented event. There will be approximately 180 handmade arts and crafts booths and food vendors. You can enjoy the favorites such as steamed cooked sweet corn, pork chop sandwiches, and fresh cut watermelon. There will be art and crafts for everyone including candles, wood items, jewelry, watercolor and oil paintings, and much more.
All day both days, there are activities for children including pony rides and the Big Bounce. There will be free entertainment both days in the festival area. Parking and admission are also free.
Pets are allowed at the festival. You just need to keep them on a leash and clean up after them.
Hope to see you there!
Sponsored by The Fairborn Art Association (
www.fairbornart.org
) and the Fairborn Lions Club